Diversity and Inclusion at Cooper Health University Healthcare
At Cooper, we value and welcome everyone regardless of differences. Nothing is more important to us than care and providing it to those who need it. We step up and stand up for everyone who comes through our doors. No matter who you are, we want you to know that you can be with Cooper.
Diversity, Equity, and Inclusion in GME
Cooper is dedicated to breaking down the barriers to healthcare regardless of ethnicity, socioeconomic background or geography. Whether you're a patient or staff, you can take comfort in knowing that when you are with Cooper you are welcome and you will be treated with respect.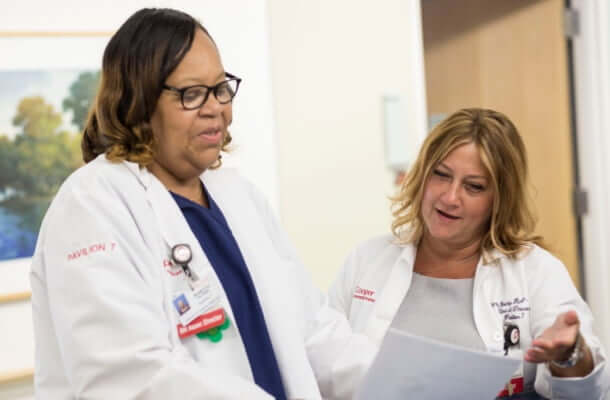 Women in Medicine (WIM) at Cooper is an inclusive group of providers and educators at Cooper University Health Care and Cooper Medical School of Rowan University who align for action to support women in medicine and serve as an educational resource for the community.
Center for LGBTQ+ Health
It can be challenging for members of the LGBTQ+ community to find the right healthcare provider. Being with Cooper means everyone can find a great team of caring, supportive providers who are dedicated to meeting all of your healthcare needs.
Cooper University Health Care: Committed. Compassionate. Complete.
Cooper University Health Care. You know us. We've been right here, caring for the people of this region for more than 135 years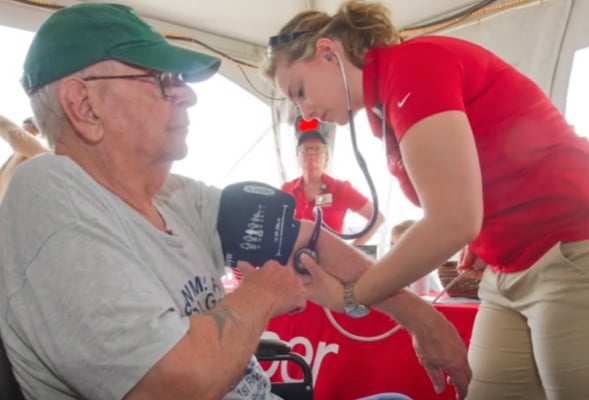 Serving Our Military and Veterans
Cooper Is Committed to Serving Those Who Have Served Our Country
When it comes to providing care for military personnel, veterans, and their families, as well as training combat medical teams, or providing important technical research, Cooper University Health Care is the preeminent health system in the country for the United States military.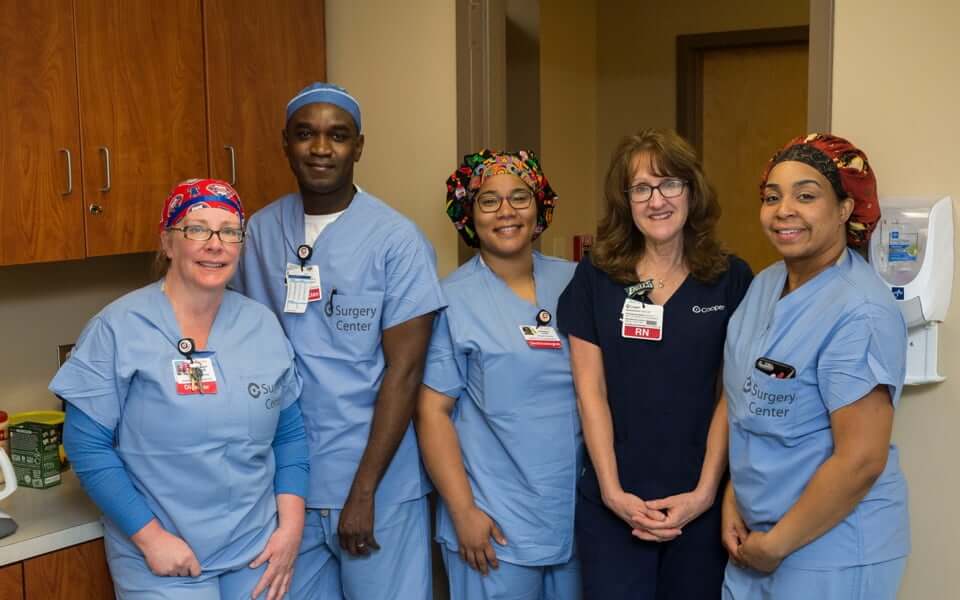 Our Mission, Vision, and Values
Mission
To serve, to heal, to educate
Vision Statement
We will be the best place to be a patient, the best place to work, and the best place to learn and practice medicine
Values
Compassion: We are caring, kind, and empathetic, taking action to relieve the suffering of others.
Inclusion: We respect others, value differences, and promote a sense of belonging for all.
Excellence: We are honest, professional, active, accountable, innovative, and passionate about quality.
What Inspires Us
Every member of Team Cooper has their own unique story to tell about what inspires them to be with Cooper. Some were kind enough to share them with us.
No jobs have been viewed recently.
Cooper in the Community

We take our role in the community very seriously. With a mission to serve, to heal and to educate, the Cooper Community Health Outreach Team provides several health education programs, presentations and consultations.

Benefits

We offer a wide range of benefits to ensure that our staff have everything they need to succeed both at work and at home.

Awards and Designations

Cooper University Health Care is recognized by many independent, national organizations for our standards of quality, excellence and safety..

Military and Veterans

Cooper is proud to employ veterans and active military from every branch of the armed services as part of our Cooper team. Their contributions to our organization, our community, and our patients are highly valued and appreciated.

Education

Achieve your academic and professional goals here at Cooper, one of the nation's top choices for medical, nursing, and allied health professionals.

Nursing

At Cooper, teamwork, respect and professional development are in our DNA. Be part of our team and on the forefront of innovation at the area's leading academic health system. A Cooper nurse is ready to learn, ready to teach, and above all – ready first.