Sleep Technologist
Voorhees Township, NJ
Job ID 67757
Job Type Full Time
Shift Day
Specialty Technicians
About us
At Cooper University Health Care, our commitment to providing extraordinary health care begins with our team. Our extraordinary professionals are continuously discovering clinical innovations and enhanced access to the most up-to-date facilities, equipment, technologies and research protocols. We have a commitment to our employees by providing competitive rates and compensation, a comprehensive employee benefits programs, attractive working conditions, and the chance to build and explore a career opportunity by offering professional development.
Discover why Cooper University Health Care is the employer of choice in South Jersey.
Short Description
Under the supervision of Clinical manager and the Medical director, a polysomnographic technologist performs routine and comprehensive polysomnographic procedures.
GATHER AND ANALYZE PATIENT INFORMATION
Create, promote and maintain a clean and professional environment
Review, verify and document patient history, physical condition, and study protocol
Orient and explain the procedure to the patient.
Maintain complete and detailed documentation during the procedure.
TESTING PREPARATION PROCEDURES
Prepare and properly calibrate equipment required for testing to confirm proper.
POLYSOMNOGRAPHIC PROCEDURES
Follow procedural protocols (such as Multiple Sleep Latency Test (MSLT) Maintenance of Wakefulness Test (MWT), parasomnia studies, PAP and oxygen titration, etc.), and to ensure collection of appropriate data
Follow "lights out" procedures to establish and document baseline values
Perform polysomnographic data acquisition while monitoring study-tracing quality to ensure signals are artifact-free and make adjustment if necessary
Document routine observation, including sleep stages and clinical events, changes in procedure and other significant events in order to facilitate scoring and interpretation of polysomnographic results
Implement appropriate interventions (including actions necessary for patient safety and therapeutic intervention such as continuous and bi-level positive airway pressure, oxygen administration, etc.)
Follow "lights on" procedures to verify integrity of collected data and complete the data collection process. Instructs the patient on completing questionnaires, etc)
Demonstrate the knowledge and skills necessary to recognize and provide age specific care in the treatment, assessment, and education of pediatric, adolescent, adult and geriatric patients
POLYSOMNOGRAPHIC RECORD SCORING
Assist with scoring sleep/wake stages by applying professionally accepted guidelines
Assist with scoring clinical events (such as respiratory events, cardiac events, limb movements, arousals, etc.) with center specific protocols
Assist with the generation of accurate reports by tabulating sleep/wake and clinical even data
Misc
Comply with applicable laws, regulations, guidelines and standards
Follow infection control policies and procedures
Demonstrate effective written and verbal communication skills
Experience Required
Performs comprehensive polysomnographic testing and analysis and associated interventions under the general oversight of a Polysomnographic Technologist (RPSGT) and /or the clinical director or  designee.
Education Requirements
High School Diploma or Equivalent required.
Successful completion of a Polysomnography program of not less than one year duration associated with a state licensed and or nationally accredited educational facility OR a minimum of 6 months experience as a Polysomnographic Trainee with documented proficiency in all required competencies.
License/Certification Requirements
NJ Polysomnography Technician-Active or temporary License required and RST registered sleep technician and/or other health care professional licensure that includes polysomnography in the scope of practice (e.g. RN or RRT)
Understand and comply with requirements mandated by the state agencies responsible for issuing re-certification. Understand minimum CEC (continuing education credits).
Current CPR or BCLS certification.
Special Requirements
Scheduled Days / Hours: FT Sleep lab schedule; License (or Certification):BLS Required; License (or Certification):NJ-PSG TEC Required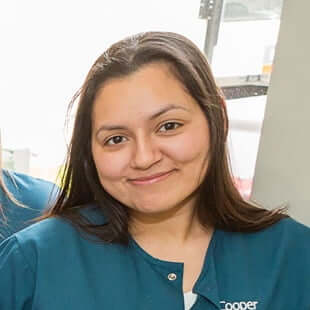 With the help of Cooper, I have obtained my Epic Certification as well as my Masters in Business Administration. Cooper has really been supportive and really helpful in helping me to develop professionally and personally they really believe in a strong work-life balance.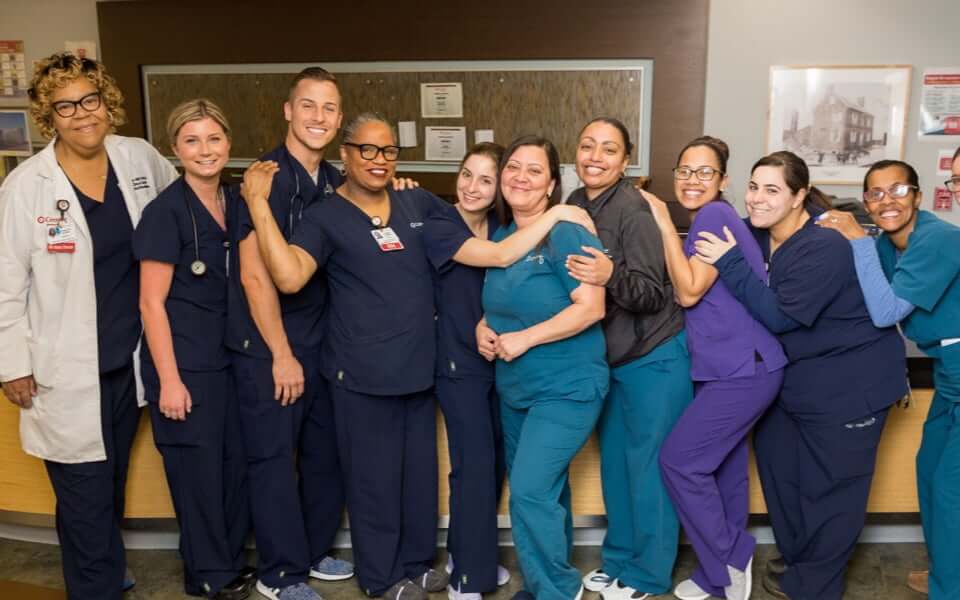 What Inspires Us
Every member of Team Cooper has their own unique story to tell about what inspires them to be with Cooper. Some were kind enough to share them with us.
No jobs have been viewed recently.