PATIENT SERVICES REP
Turnersville, NJ
Job ID 5538
Job Type Full Time
Shift Day
Specialty Clerical/Administrative
About us
At Cooper University Health Care, our commitment to providing extraordinary health care begins with our team. Our extraordinary professionals are continuously discovering clinical innovations and enhanced access to the most up-to-date facilities, equipment, technologies and research protocols. We have a commitment to our employees by providing competitive rates and compensation, a comprehensive employee benefits programs, attractive working conditions, and the chance to build and explore a career opportunity by offering professional development.
Discover why Cooper University Health Care is the employer of choice in South Jersey.
Short Description
This position has a strong emphasis on customer service to our patients.

Must ensure quality patient scheduling, positive telephone etiquette and customer
satisfaction in support of the mission of Cooper University Hospital.

Serve as the front line contact person for all incoming patients.

Greet, register, schedule, collect point of service copays and provide general information to
patients and their families using AIDET.

Must have the ability to be organized, take independent action and project Cooper's values
to both customer and co-workers.


Serves as patient's non-clinical navigator during discharge coordination.
Experience Required
Minimum one year of recent registration or billing experience working in a medical facility preferred.
Proficiency in  patient registration, scheduling, medical insurance pre-certifications, authorizations and referrals preferred.
Epic experience preferred.
Excellent organizational, written/verbal communication and teamwork skills.
Demonstrated performance of excellent customer service skills.
Education Requirements
High School Diploma or equivalent required
Special Requirements
Customer service oriented attitude/behavior as well as a pleasant and poised demeanor and excellent phone etiquette. 
Must possess excellent communication skills both verbal and written.
Must be skilled in the use of computers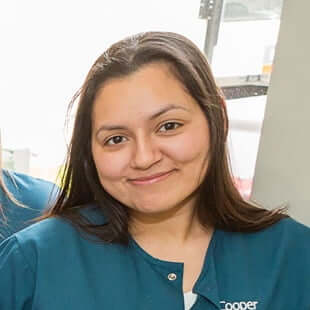 With the help of Cooper, I have obtained my Epic Certification as well as my Masters in Business Administration. Cooper has really been supportive and really helpful in helping me to develop professionally and personally they really believe in a strong work-life balance.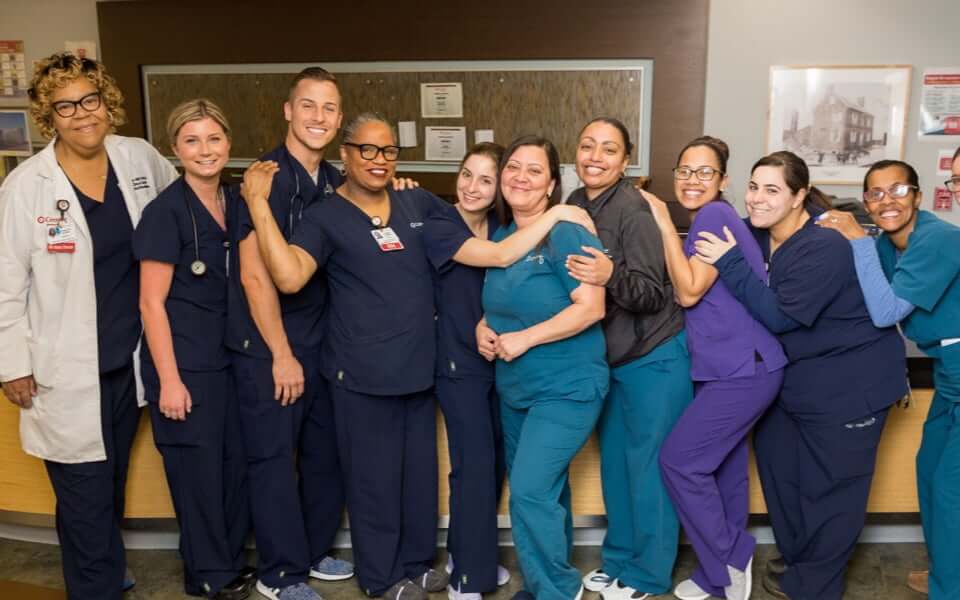 What Inspires Us
Every member of Team Cooper has their own unique story to tell about what inspires them to be with Cooper. Some were kind enough to share them with us.
No jobs have been viewed recently.
Cooper in the Community

We take our role in the community very seriously. With a mission to serve, to heal and to educate, the Cooper Community Health Outreach Team provides several health education programs, presentations and consultations.

Benefits

We offer a wide range of benefits to ensure that our staff have everything they need to succeed both at work and at home.

Awards and Designations

Cooper University Health Care is recognized by many independent, national organizations for our standards of quality, excellence and safety..

Military and Veterans

Cooper is proud to employ veterans and active military from every branch of the armed services as part of our Cooper team. Their contributions to our organization, our community, and our patients are highly valued and appreciated.

Education

Achieve your academic and professional goals here at Cooper, one of the nation's top choices for medical, nursing, and allied health professionals.

Nursing

At Cooper, teamwork, respect and professional development are in our DNA. Be part of our team and on the forefront of innovation at the area's leading academic health system. A Cooper nurse is ready to learn, ready to teach, and above all – ready first.