Mgr Ambulatory Operations
Thorofare, NJ
Job ID 65634
Job Type Full Time
Shift Day
Specialty Other Professional
About us
At Cooper University Health Care, our commitment to providing extraordinary health care begins with our team. Our extraordinary professionals are continuously discovering clinical innovations and enhanced access to the most up-to-date facilities, equipment, technologies and research protocols. We have a commitment to its employees by providing competitive rates and compensation, a comprehensive employee benefits programs, attractive working conditions, and the chance to build and explore a career opportunity by offering professional development.
Discover why Cooper University Health Care is the employer of choice in South Jersey.
Short Description
Responsible for the management of clinical and business operations of assigned sites, including the delivery of quality clinical services, improving patient experience, materials management, software implementations, regulatory compliance, equipment maintenance, environment of care, and facility management, making themselves or designee available after hours for emergent issues such as facility or operational issues due to weather, call outs or other unforeseen curcumstances.
Supports the strategic direction of Ambulatory Operations as well as the Institute's growth playbook by operationalizing new programs and growth initiatives.
Exemplifies the Cooper University Health Care core values of inclusion, compassion and excellence.
Partners with physicians, clinical personnel and administrative leadership within their assigned areas of the health system to remove barriers to success and achieve organizational goals.
Provides strong, effective, goal-oriented leadership to direct and indirect reports
Supports, cascades and meets goals, objectives, policies, procedures and systems for all operational areas within span of control.
Supports, coordinates, and maintains standardized work procedures and policies to improve efficiency and effectiveness across Ambulatory Operations.
Coaches, develops, educates, mentors, and holds accountable direct reports as well as fosters an environment of trust thoughout their areas of responsibility.
Hardwires and validates leadership tools such as leader rounding on patients, employees, and providers. Practices reward and recognition of key behaviors.
Creates quarterly goal action plans focused on meeting annual role-specific and organizationally driven goals. 
Performs data reporting and analysis to drive decision-making within span of control geared towards meeting organizational goals.
Participates in professional development activites and maintain professional affliations.
Performs all related duties and/or special projects as assigned/required.
Experience Required
Minimum 3 years experience in a healthcare leadership, manager level or above. A combination of education, experience and background may also be considered.
Skill in exercising a high degree of leadership, initiative, judgment, discretion, and decision-making to achieve local and organizational objectives.
Demonstrated experience in improvement of assigned areas outcomes through creative and sustainable tactics.
Knowledge and ability to utilize electronic health record in order to monitor key practive statistics, patient access metrics and clinic operations.
Excellent organizational, written and verbal communication skills. Comfort in communication with all levels of personnel.
Demonstrated excellence in customer service, patient experience and operational improvement within the ambulatory setting.
Strong knowledge of principles and practices of business/medical administration, management and relationship management.
Working knowledge of regulatory requirements in an ambulatory setting in the realm of HIPAA, scheduling and billing.
Education Requirements
Associate's degree, Bachelor's degree preferred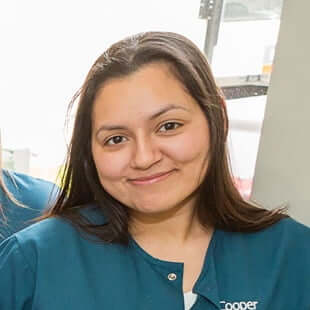 With the help of Cooper, I have obtained my Epic Certification as well as my Masters in Business Administration. Cooper has really been supportive and really helpful in helping me to develop professionally and personally they really believe in a strong work-life balance.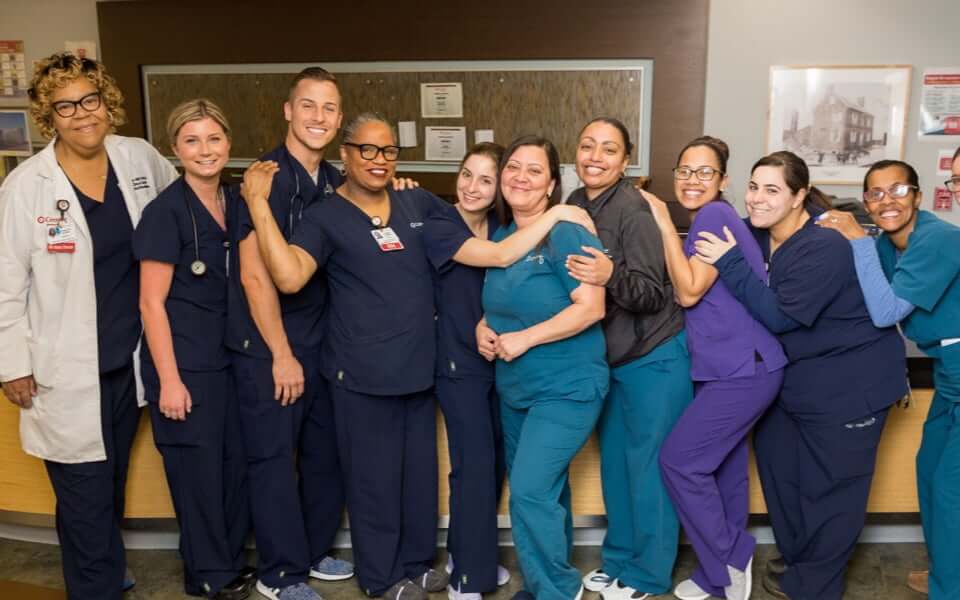 What Inspires Us
Every member of Team Cooper has their own unique story to tell about what inspires them to be with Cooper. Some were kind enough to share them with us.
No jobs have been viewed recently.