PATIENT ACCESS NAVIGATOR II
Cherry Hill, NJ
Job ID 70022
Job Type Full Time
Shift Day
Specialty Clerical/Administrative
About us
At Cooper University Health Care, our commitment to providing extraordinary health care begins with our team. Our extraordinary professionals are continuously discovering clinical innovations and enhanced access to the most up-to-date facilities, equipment, technologies and research protocols. We have a commitment to our employees by providing competitive rates and compensation, a comprehensive employee benefits programs, attractive working conditions, and the chance to build and explore a career opportunity by offering professional development.
Discover why Cooper University Health Care is the employer of choice in South Jersey.
Short Description
Patient Navigators provide a single and centralized point of patient access to physician and radiology services across disciplines. This includes Internal and Family Medicine, Pediatrics, Orthopedics, Cardiology, OB/GYN, Endocrinology, Rheumatology, Gastroenterology, and Pain Management. 
Patient Navigators thrive on working in a fast paced environment, have a strong ability to multi-task, are technically savvy, service oriented, communicate effectively and consistently display a professional demeanor.
Delivers an exceptional experience to patients, customers and physicians who contact the Access Center by facilitating patient access throughout Cooper's provider network. 
Provides support to the Access Center management team related to escalations, patient complaints, new hire onboarding, and training/cross-training initiatives.
Experience Required
1 – 2 years of direct experience within a Customer Service, Contact Center or scheduling environment, preferably within a Healthcare environment.
Experience in or knowledge of any of the following is preferred: central scheduling, medical terminology, insurance verification, registration, or hospital/physician office.
Must display a genuine interest in providing an excellent Customer Experience that aligns with Cooper's business goals related to patient access throughout the Cooper landscape.
Excellent escalation skills in handling customer complaints independently; ability to support both quality and training programs.
Excellent oral and written communication skills with demonstrated ability to articulate relevant information and directions in an organized and concise manner
Education Requirements
High School diploma or equivalent required.
Special Requirements
Team player with a genuine interest in resolving customer issues.  Must enjoy interacting and working collaboratively in a team environment.
Proven ability to successfully handle more than the required number of physician specialties of a fully functional Navigator 1.
Ability to maintain (or exceed) minimum quantitative and qualitative performance metrics and expectations defined for position.
Ability to analyze issues and quickly identify the best resolution for the situation; solid decision-making skills.
Must demonstrate adaptability and flexibility while working within a fast-paced, ever changing environment. Ability to learn new things quickly.
Must have excellent time management and organizational skills.
Must be a strong computer user, including proficiency in the use of the Internet, Excel, Word and Outlook.
Knowledge of EPIC systems a plus.
Must be able to work varied hours/shifts as business needs change and evolve.
Must be able to wear a telephone headset and manipulate objects such as a pen, keyboard and mouse.
Bilingual skills are a plus.
Scheduled Days / Hours: Monday - Friday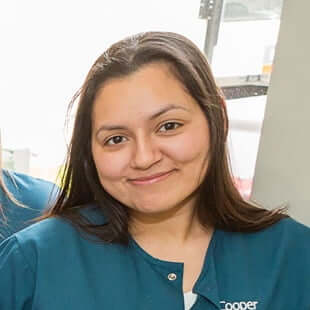 With the help of Cooper, I have obtained my Epic Certification as well as my Masters in Business Administration. Cooper has really been supportive and really helpful in helping me to develop professionally and personally they really believe in a strong work-life balance.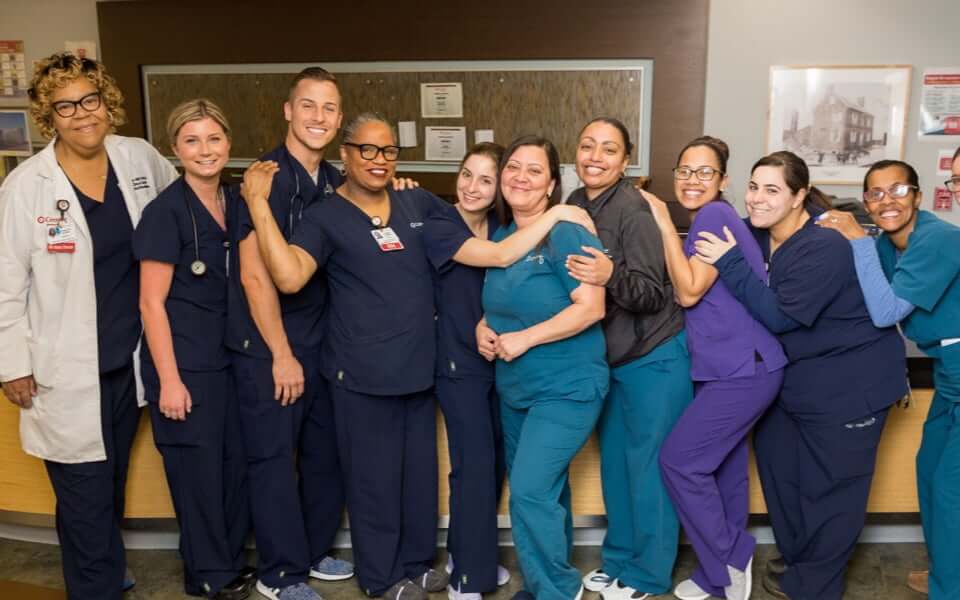 What Inspires Us
Every member of Team Cooper has their own unique story to tell about what inspires them to be with Cooper. Some were kind enough to share them with us.
No jobs have been viewed recently.