Health Economist - Hybrid
Camden, NJ
Job ID 64095
Job Type Full Time
Shift Day
Specialty Finance/Accounting
About us
At Cooper University Health Care, our commitment to providing extraordinary health care begins with our team. Our extraordinary professionals are continuously discovering clinical innovations and enhanced access to the most up-to-date facilities, equipment, technologies and research protocols. We have a commitment to its employees by providing competitive rates and compensation, a comprehensive employee benefits programs, attractive working conditions, and the chance to build and explore a career opportunity by offering professional development.
Discover why Cooper University Health Care is the employer of choice in South Jersey.
Short Description
The Health Economist will:
L

everage technical knowledge of research and statistical methods, and deep understanding of health care delivery issues to find innovative and informative solutions to business problems

Support the use of microeconomic principles in analyzing the economic benefits of public programs and policies

Develop program objectives, strategies and study methods on health care for strategic quality/behavioral, and health care solution interventions

Work with Population Health to develop health economics and cost effectiveness recommendations for strategy deployment

Work closely with staff across the enterprise to understand business processes, articulate problems and find solutions that support enterprise strategies and tactics

Evaluate current and proposed strategies for various Population Health solutions and interpret findings

Proactively identify market opportunities through effective planning and development of financially sound business proposals

Contribute to strategic discussions/market access planning processes to enhance the effectiveness of implementation of Population Health strategies

Communicate economic assessment results to appropriate internal audiences

Utilize all clinical decision support applications to identify, obtain and analyze data from multiple hospital sources and systems to create ongoing and ad hoc performance reports in support of organizational requirements, goals and objectives in the areas of:
Quality and Performance Improvement
Clinical Outcomes
Regulatory reporting
Publically reported data sites (Consumer facing)
Industry and regional rating/ranking
Research
Create reports containing technical and clinical information

Contribute to business development by identifying new ways to enhance or expand existing

tasks/projects and present research ideas/white papers
Experience Required
At least 5 years experience in developing economics and cost effectiveness analyses in the healthcare industry.

Experience in pharmaceutical, health insurance or health care industry

Experience with Medicare, Commercial payer programs and ACOs preferred.

Familiarly with industry benchmarking and publically reported data

Literature review experience with demonstrated skills in quantitative research

Experience querying clinical databases, using clinical decision software and performing biostatistical analysis

Demonstrated experience in decision-analytic modeling

with a focus on health economics and outcomes research

Extensive computer experience, including programming in any language and extensive Excel experience. Simulation and statistical software preferred

Proficiency with MS Office Suite

Experience in performance improvement programs preferred
Education Requirements
Bachelor's degree in computer-related field prefered, including but not limited to computer sciences, biomedical sciences, and biostatistics, economics, or operations management.
Master's degree prefered. MBA, MS, MPH or MHA Postgraduate training in health economics, health policy, health services research, healthcare administration or similar
Special Requirements
Scheduled Days / Hours: M-F 8:00-4:30; Education:BACHELOR Required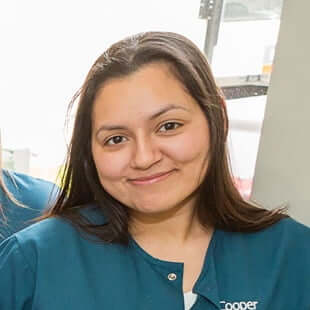 With the help of Cooper, I have obtained my Epic Certification as well as my Masters in Business Administration. Cooper has really been supportive and really helpful in helping me to develop professionally and personally they really believe in a strong work-life balance.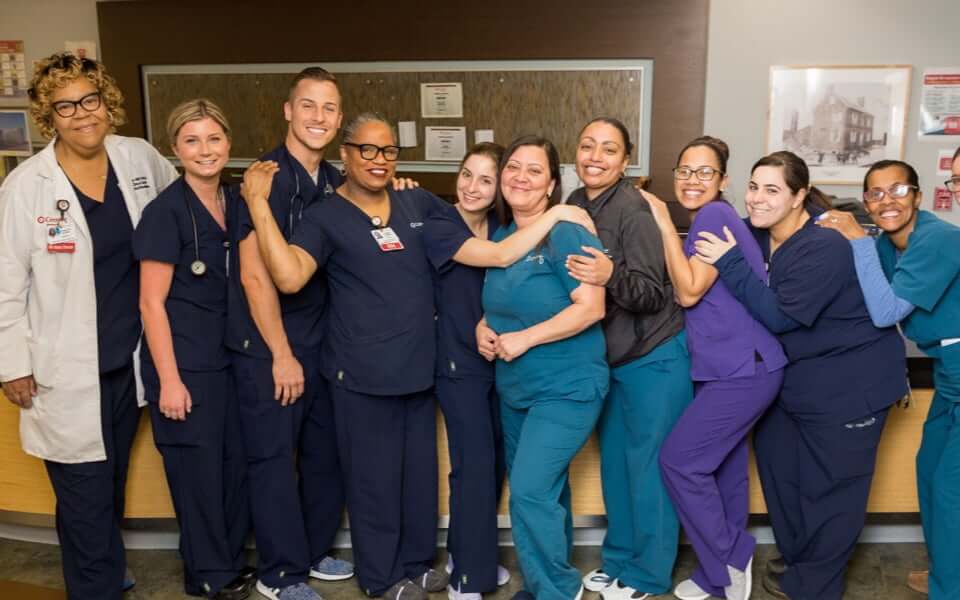 What Inspires Us
Every member of Team Cooper has their own unique story to tell about what inspires them to be with Cooper. Some were kind enough to share them with us.
No jobs have been viewed recently.