Director, Clinical Nurse Recruiting
Camden, NJ
Job ID 67758
Job Type Full Time
Shift Day
Specialty Human Resources
About us
At Cooper University Health Care, our commitment to providing extraordinary health care begins with our team. Our extraordinary professionals are continuously discovering clinical innovations and enhanced access to the most up-to-date facilities, equipment, technologies and research protocols. We have a commitment to its employees by providing competitive rates and compensation, a comprehensive employee benefits programs, attractive working conditions, and the chance to build and explore a career opportunity by offering professional development.
Discover why Cooper University Health Care is the employer of choice in South Jersey.
Short Description
The Director, Clinical Nurse Recruitment is responsible for recruitment focused on attracting and efficiently hiring qualified and competent experienced registered nurses, new-to-practice nurses and advance practice nurses who embraces Cooper's mission and values.
The Director, Clinical Nurse Recruitment will develop and implement a comprehensive nursing recruitment plan in collaboration with Nursing leadership and in alignment with the Nursing and Human Resources strategic plans. In addition, the The Director, Clinical Nurse Recruitment integrates knowledge of human resource management with expertise in contemporary nursing practices and care delivery systems to design and manage recruitment initiatives that meet current and future staffing needs.
Specific responsibilities include the development/implementation of recruitment plans, position advertising and marketing, screening and interview guides, sourcing strategies and applicant interviews; relationship building and adherence to federal and state employment laws.
The Director, Clinical Nurse Recruitment partners with hiring managers and other talent acquisition team members to identify recruiting needs, candidate qualifications and sourcing strategies, as well as to effectively screen and identify top performers. The Clinical Nurse Recruiter will attend and/or assist in the planning of recruitment related events and job fairs as appropriate and when needed. The Clinical Nurse Recruiter reports to Senior Director, Talent Acquisition.
In partnership with Nursing and TA Leadership, plans, establishes and implements a comprehensive recruitment and selection strategy for positions within Patient Care Services (specifically RN's & APN's). 
Work with the Senior Director, Talent Acquisition to develop operational initiatives in alignment with the Recruitment Plan.
Works collaboratively with hiring managers to determine recruitment strategy for position openings including determining where to post the position, identifying the interview team, and other aspects of the recruiting process.
Initiate, lead, plan and execute all nurse recruitment events. Assists Talent Acquisition Leadership in training new Recruiters on the recruitment process and applicant tracking system. Provides recruiters with guidance/support regarding sourcing and other recruiting functions.
Provides guidance, expertise and counsel to managers on the hiring process. Sources candidates, screens, interviews and provides full cycle recruitment functions in compliance with legal and contraction requirements. Sources candidates, screens, interviews and provides full cycle recruitment functions in compliance with legal and contraction requirements.
Other duties as assigned.
Experience Required
Clinical RN experience required; leadership experience preferred. 3-5 years experience required.
Education Requirements
Associates Degree required. Bachelors Degree Preferred.
License/Certification Requirements
NJ RN License required.
Special Requirements
Scheduled Days / Hours: M-F 8A-5P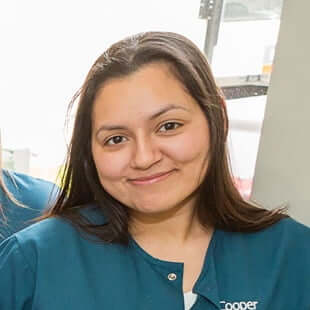 With the help of Cooper, I have obtained my Epic Certification as well as my Masters in Business Administration. Cooper has really been supportive and really helpful in helping me to develop professionally and personally they really believe in a strong work-life balance.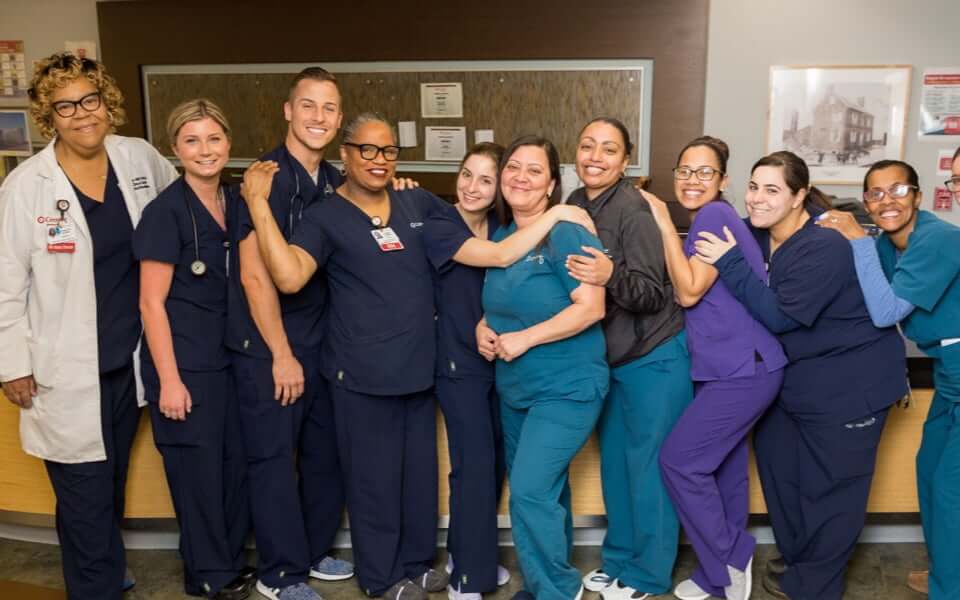 What Inspires Us
Every member of Team Cooper has their own unique story to tell about what inspires them to be with Cooper. Some were kind enough to share them with us.
No jobs have been viewed recently.